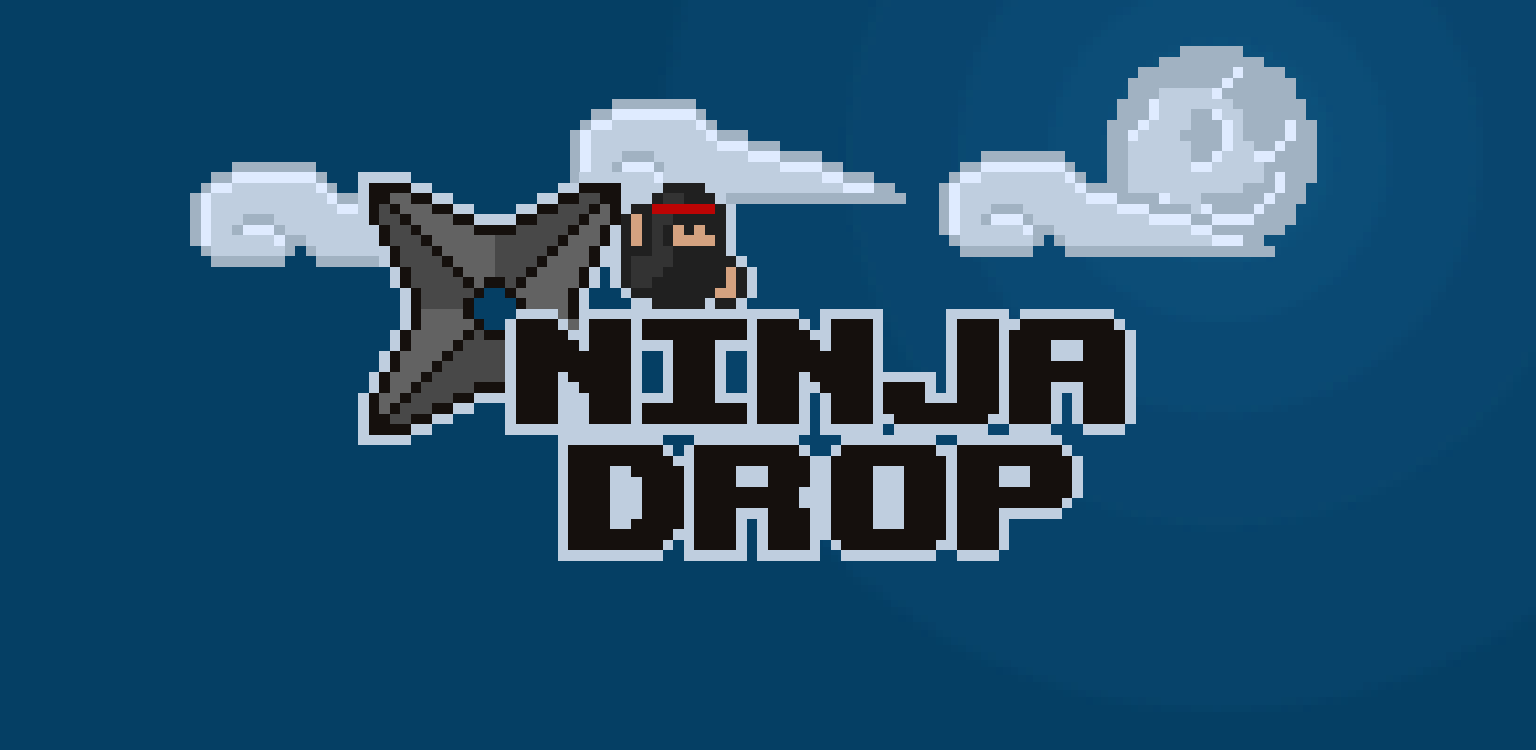 Ninja Drop a small game about playing as a ninja jumping from building to building by taping your finger on the screen. or clicking the screen if your on a pc
features
* simple 1 button controls
* pixelart goodness
* good for short play sessions
* local highscores
* energetic soundtrack
if anyone wants to contact me the easiest way is through twitter

or at my support email

techdoggames.help@gmail.com

other stuff the dev wanted to say!

* you get to be a ninja i mean cmon thats like everyone dream or atleast mine
* just curious am i weird for wanting to be a ninja?

* do you also like potatos?
extra notes:

If playing on a phone i strongly recomend downloading from google play instead the html_5 version was designed to be played on a pc and runs slowly on mobile, that being said i will continue to improve the html_5 version to make it more compatable with mobile devices.

Install instructions
the game should just run in the browser from itchio but please contact me @SuperPenguinDef on twitter or at techdoggames.help@gmail.com

Also available on