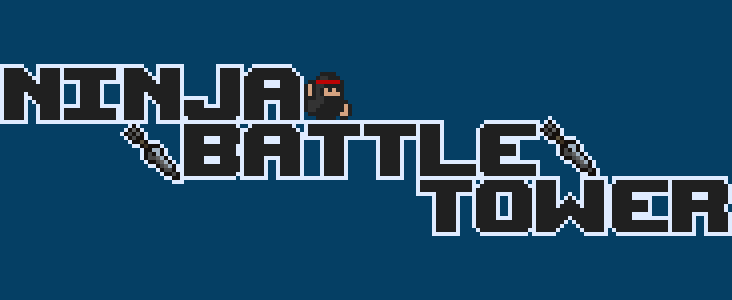 Ninja Battle Tower

PC only Controles
left arrow key - shoot left

right arrow key - shoot right
enter key - play and restart

Ninja Battle Tower is an endless score attack arcade game where you have to survive for as long as possible on top of a tower. Ninja's from an opposing clan will attack you relentlessly untill you are defeated.


Features
* Simple controls
- Tap each side of the screen to throw kunai


* Pixel art graphics
- Simple 2D style


* Local highscores
- Track your score and try and improve it


* Short addictive gameplay
- Perfect for short play sessions
extra notes:

If playing on a phone i strongly recomend downloading from google play instead the html_5 version was designed to be played on a pc and runs slowly on mobile, that being said i will continue to improve the html_5 version to make it more compatable with mobile devices.


---- YouTube Content Creators ---

You can upload videos of this game (Ninja Battle Tower by TechDogGames) with or without voice overs of any kind and they can be monetised, this privilege CANNOT be revoked and this can be used as proof in any circumstance that monetisation on your video of this game is disputed by TechDogGames or affiliates of TechDogGames for any reason.
Download
Click download now to get access to the following files:
Ninja Battle Tower.apk
9 MB
Also available on